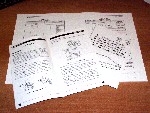 Here you will find all manuals for our products.
If you don´t find the right manual please send an
email
. We will look for it !
On all our products you will find some numbers on the frontplate:
724 746 5500
. This is
not
the productcode/partnumber of your product. It´s the phonenumber from techsupport in US. Mostly you will find the number on a small sticker on the bottom or on the backside of the product.